Despite Lockdown Easing, Now is Not the Time to Relax
Posted: 2 June 2020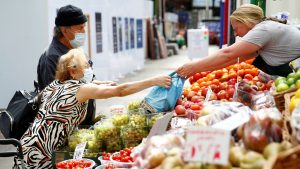 During June many of the restrictions that have been governing our lives during lockdown will be eased. Schools are now welcoming some pupils back to the classroom and non-essential retailers will be allowed to reopen around the middle of the month if they are 'COVID-secure'.
In England, people can also now meet in groups of up to six people from different households outside – either in parks or now also in private gardens – if they remain 2m apart. They can also exercise outside with up to five others from different households.
This is very welcome news for a lot of people, but what about those who are shielding and have spent months indoors limiting their contact with others – even the people they live with? According to the Government they can also now spend some time outdoors again, and those who live alone can also meet someone from another household, while continuing to follow social distancing rules.
But is it as simple as that? After all, these are the people who are particularly vulnerable to coronavirus and could struggle to recover if they catch it. As a homecare provider all our customers fall within this group and, with the co-operation of their families, our care workers have spent months shielding them from the virus, maintaining a protective wall around them.
Even though they are desperate to see their loved ones, many of our customers feel frightened at the prospect of lockdown measures easing and are only too aware of the very real threat of a second wave of infections, particularly rolling into the Midlands and North.
Our message is that, much as we might want to, this isn't a time to relax.  Unfortunately, we have seen high-profile examples recently of the rules being broken and I fear these have further weakened the public's resolve. Several police chiefs have said that they can no longer enforce the law – what do they say to people who they stop on the way to the beach, a country walk, or even B&Q, where the queueing and crowding is straining the definition of 'social distancing'? The news last weekend was full of such incidents.
What do we do as carers if a family member wants to visit from somewhere that has been an infection hot-spot (North London for instance) and see their loved ones? According to the 'rules' that should be OK provided they show no symptoms and distance themselves. However, we also know that some people have no symptoms but are virus 'shedders' and can spread it unknowingly. Lincolnshire has been very lucky to be one of the most infection-free places in the UK, but that could well stop if visitors from outside the county start flocking to the coast or to our lovely city, or even if families visit our customers with the very best of intentions.
The truth is that coronavirus is going to be with us for a long time and we must get used to living with it. It is unlikely there will be an effective vaccine until March next year and it is by no means certain that any vaccine will confer immunity in anything other than the short term. These things take time; one of the quickest vaccines to market was the one for mumps and that took four years to get right. Of much more interest are potential drugs called 'antivirals' such as Remdesivir which reduce the effects of the infection and speed up recovery, all pretty vital in the elderly.
So, in short, please don't think this is over. Keep away from elderly or infirm loved ones and, if you must visit, wait a couple of weeks until we know the severity of any second wave and even then, meet at a distance.